Feel free to call or email with any questions you may have!
Phone: 606-376-3422
Email: kristina [at] kristinaskitchen.org
Facebook: www.facebook.com/kristinaskitchenky
More About Kristina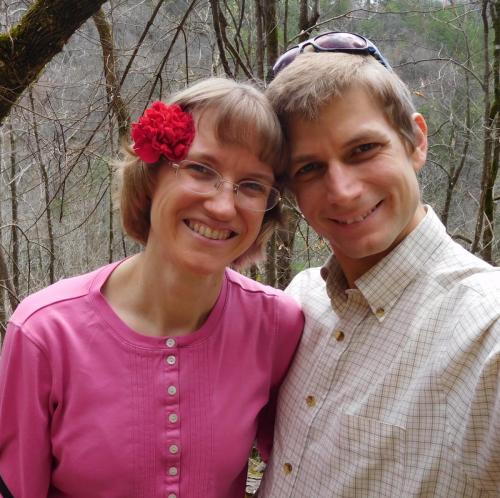 Kristina is a wife to Daniel and a Christian missionary in the Appalachian ridges and hollers of Eastern Kentucky. Her home is less than 4 miles from the majestic Cumberland Falls (where you can see the moonbow). There's nothing she enjoys more than being out in nature and sharing Jesus with others! She and her husband love to walk the trails, canoe the river, and camp on the lakeshore as often as they can. They often travel on weekends to present seminars sharing how to use nature and health to teach the Bible and reach people for Christ. The rest of their time is spent in the community.

Daniel is a pastor of several area churches including the Stearns Seventh-day Adventist Church. He helps Kristina with community work as often as he can.

Kristina spends most of her time at Kristina's Kitchen Bakery and Vegetarian Cafe, and her spare time is filled with volunteering in the community, and teaching free monthly cooking classes. When she isn't doing these things, you'll find her in the kitchen experimenting with a new recipe, at her computer helping others via the internet, out in the backyard garden playing with the dirt, or at church playing the piano.

However, don't be surprised if you see her walking with a cane or out in a wheelchair! She calls it her "thorn in the flesh" and has had physical problems from a very young age, but she is thankful that God can still use her despite the difficulties. She is grateful for her caring husband who is her cheerleader and support!

Come visit us sometime at Kristina's Kitchen! We'd love to meet you and feed you some amazing food!