We're excited to be part of a great community of businesses in one of the most beautiful areas of all the world! Check out our favorite destinations in McCreary County on our new map.
You can download and print as many copies as you like.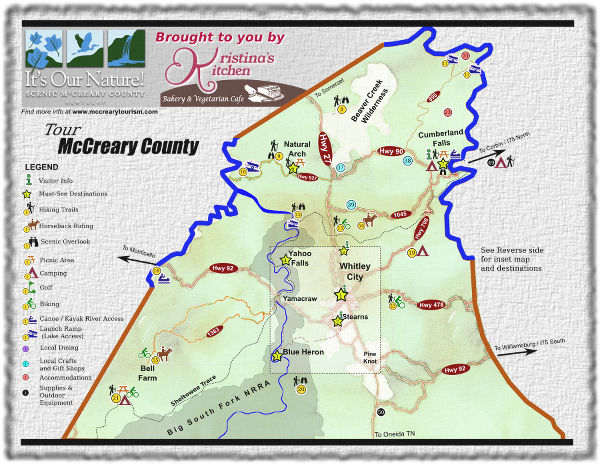 Download the latest Kristina's Kitchen McCreary County Map.